Customer Build Spotlight: 2 Brothers Custom Trucks
All of us at Heidts love hearing about cool custom builds from our dealers and customers. And, it's even BETTER when they share in-process images with us and keep us apprised of their progress, especially when the vehicle makes its debut at the world-famous Specialty Equipment Market Association (SEMA) Show in Las Vegas.
2 Brothers Custom Trucks
For our first customer build spotlight, we're posting up some pictures of a Heidt-equipped truck built by one of our dealers, 2 Brothers Custom Trucks, Springfield, IL and was on display at the 2011 SEMA Show. Parked just down the ramp from the always popular Ford display, this ultra-cool 1960  sky-blue Ford F-100 was turning heads and stopping traffic all week!
Of course this truck makes very good use of a Heidts Superide II IFS front and a customized Heidts four-link rear suspension, easily visible through the clear floor of the truck's bed. Enjoy the photos and check out 2 Brothers Custom Trucks' web site for even more photos of this and some of their other custom builds.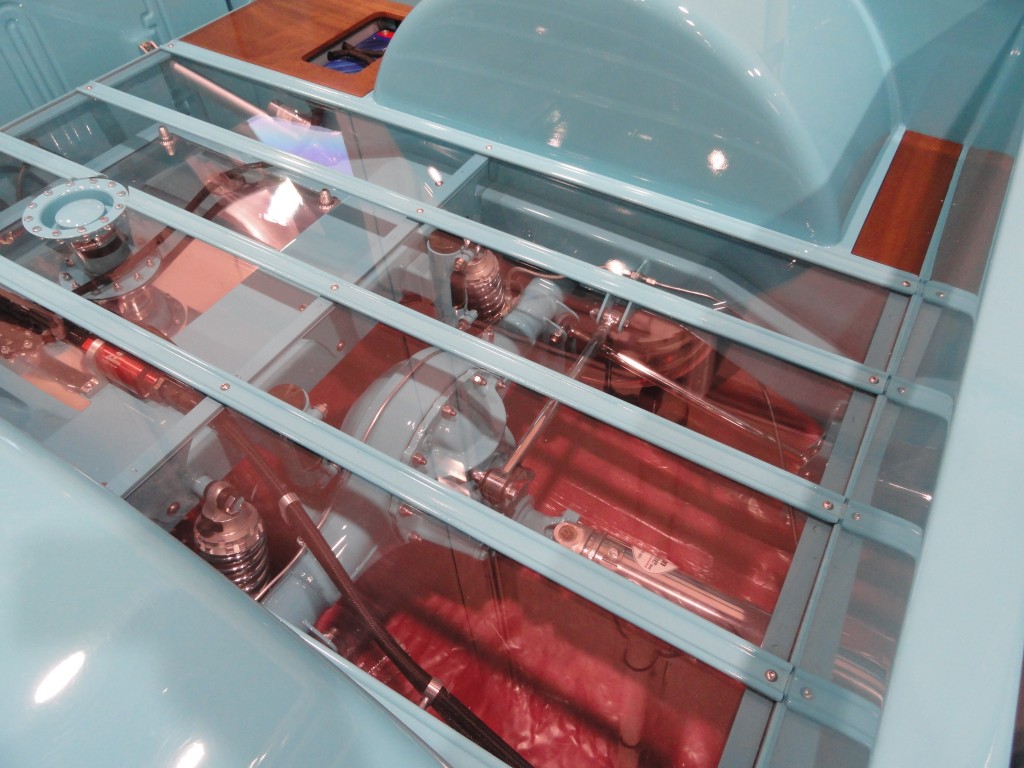 We want to hear about YOUR Heidts build!
Are YOU building a cool project vehicle around an industry-leading Heidts suspension system? If so, we want to know about it! Drop us an email at sales@heidts.com, reply to this blog post or stop by our Facebook page by following this link.