1970-1971 TORINO 4 LINK KIT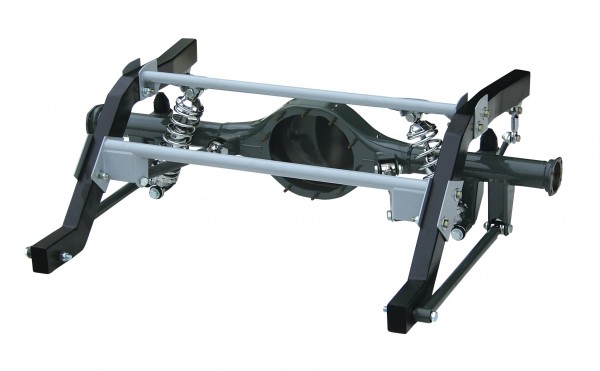 1970-1971 Ford Torino 4 Link kit
Looking to get some traction out back and better handling through the corners in your 1970-1971 Ford Torino? The Heidts 4 link kit is a perfect compliment to our new Superide II IFS or can be used on it's own. Available with the brackets and links, or as a complete kit including the housing, axles and 3rd member, Heidts has you covered with an easy to install kit to get you up and running in no time. 
Select your options and Add To Cart below.
&nbsp&nbsp*Shown Painted -- This item is shipped unpainted.
LINKS & HARDWARE
(Select One)
Reset Selection
Photo
Description & Part #
Base Price
1970-1971 Torino Links
Part# RF-111
Included in base kit!
1970-1971 Torino Polished Stainless Steel Links
Part# RF-112
Add $725.00
SWAYBAR
(Select One)
Reset Selection
Photo
Description & Part #
Base Price
1970-1971 Ford Torino Rear Swaybar
Part# SB-199
$225.00
BRAKE OPTIONS
(Select One)
Reset Selection
Photo
Description & Part #
Base Price