Heidts PRO-G IRS Now Available for Classic Mustangs
The team at Heidts is hard a work, putting the finishing touches on the production version of the new Pro-G™ Independent Rear Suspension (IRS) for 1964 1/2  to 1970 Mustangs. After all, we couldn't let the Camaro and Nova guys have ALL the fun.
Designed to both look great and work even better, Heidts high-performance, high-horsepower Pro-G IRS design has won the prestigious "Best Product – Chassis and Suspension" award at the 2011 Hot Rod and Restoration Show. Heidts Pro-G IRS is a complete bolt-in package, bringing the sophistication, superior ride and handling of an IRS, while the burly 9-inch center section with Posi-Traction, heavy-duty axles and CV joints are capable of handling 600 hp.
Check out these images of the Pro-G IRS installed in Heidts' own '66 Mustang project car.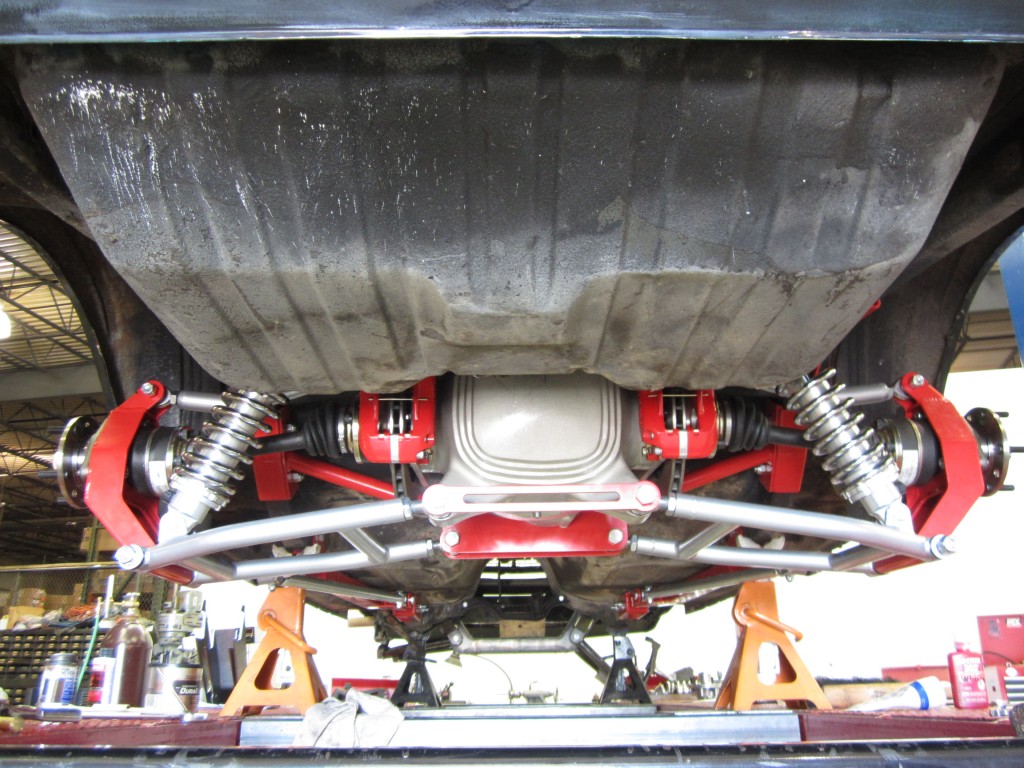 From cruising to all-out competition and  track days, the Pro-G IRS is designed to provide maximum grip and outstanding ride quality.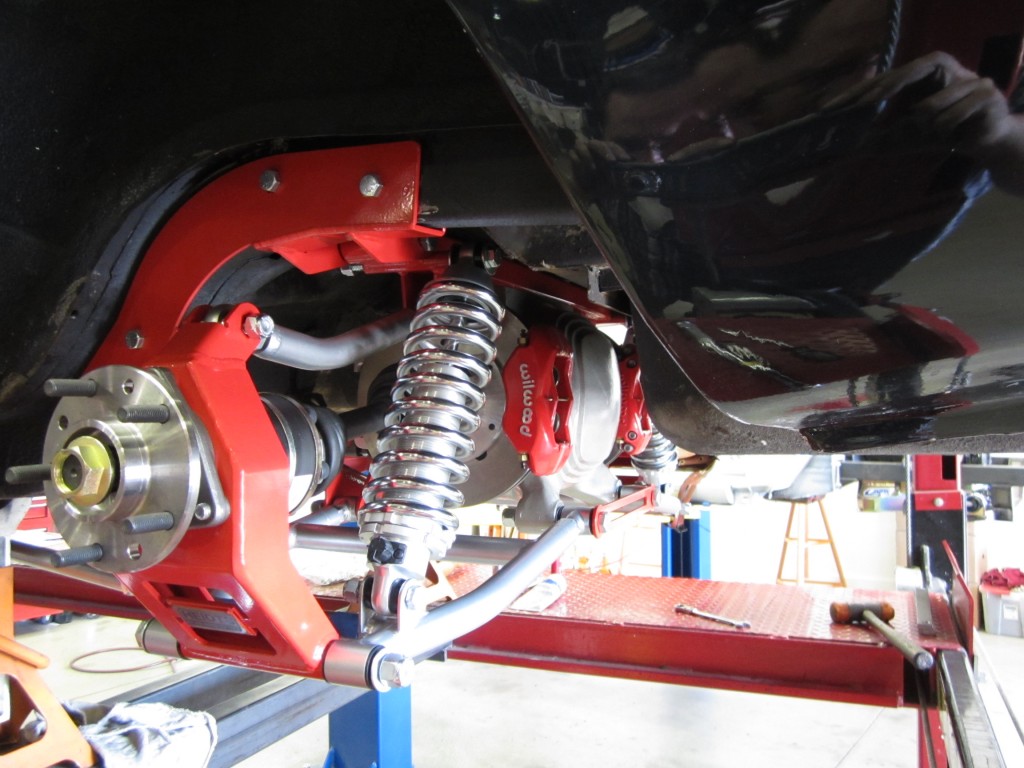 Order Your Mustang Pro-G IRS today!
The new Pro-G IRS for 1964 1/2 to 1970 Mustang is available and shipping now! Check out this web page for more information and development images. Call us toll-free at 800/841-8188 to place your order or to find the name of your nearest Heidts Dealer.
One of our Heidts dealers, Purevision Design simply couldn't wait… they want to have the first Mustang out there running the Pro-G IRS. They went so far as to modify a Heidts Camaro-spec Pro-G IRS to fit under the rear of a 1970 Mustang they are building in their southern California shop – check out the video here.
Optional Steel Gear Housing – coming soon!
Down the road, a  great optional for the Pro-G IRS will be a Heidts-designed and manufactured steel gear housing or 3rd member. The new housing allows a larger gear ratio, better cooling of fluid, is 10 pounds lighter and will hold an additional 1.5 quarts of gear lube versus compared to a standard 9-inch center section.