Hittin' the Road with Heidts in 2012
Once again, the crew from Heidts Automotive will be attending some of the top hot rod, street rod and muscle car events in the land during 2012. Many of these events will feature autocross competition, where you can watch (and hear) the awesome Heidts '71 Camaro taking it to the competition.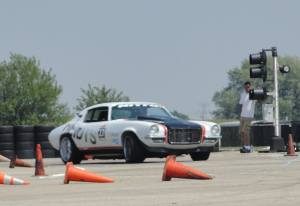 If you're attending any of these events, be SURE to stop by our display and check out the latest in suspension solutions for your classic hot rod or muscle car project.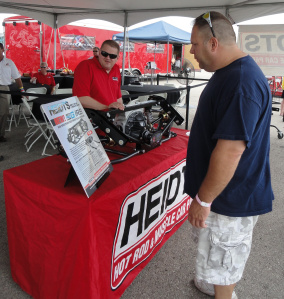 You can also pick up your own copy of our latest catalog, purchase one of our famous "Heidts Hot Rod" t-shirts and of course, visit with our top-notch sales and tech staff to learn just how easy it is to put some award-winning Heidts products under your ride.
And of course, if you already have a Heidts-equipped vehicle, bring it with you – we LOVE seeing all the fantastic work done by our Heidts dealers and customers. Besides, we're always looking for new cars to feature in the blog and on our Facebook page.
Heidts 2012 Event Schedule:
May 18-20: Good Guys, Nashville, TN
June 1-3: National Street Rod Association (NSRA), York, PA
June 23: Optima Event, Road America, Elkhart Lake, WI
July 6-8: Good Guys, Columbus, OH
July 9-10: Popular Hot Rodding Street Machine Challenge, Columbus, OH
July 13-15: Motorstate Challenge, GingerMan Road Course, South Haven, MI
August 2-5: NSRA Nationals, Louisville, KY
August 24-26: Frog Follies, Evansville, IN – UPDATED
August 27-28: Super Chevy Shootout, El Toro, CA
September 2-3: Midwest Muscle Car Challenge, Putnam Park Road Course, Greencastle, IN
September 7-9: Holley LS Fest, Bowling Green, KY
September 14-16: NSRA, Kalamazoo, MI
September 21-23: Good Guys, Indianapolis, IN
Keep up with us… if you can!