Heidts Performance Car Challenge video highlights
The inaugural Heidts Performance Car Challenge proved to be the event of the summer for a significant number of Pro-Touring cars and their driver/owners. Held at the beautiful Autobahn Country Club just south of Joliet, IL, the multi-faceted event also served as an official qualifying event for the Optima Ultimate Street Car Challenge.
http://www.vimeo.com/29431773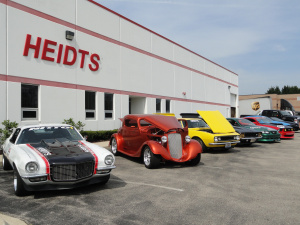 The three-day event started with a welcome and BBQ dinner at Heidts' Wauconda, IL headquarters, followed by the QA1 Road Rally to the host hotel in Joliet, IL.
The next two days were filled with friendly competition, starting with the Heidts Road Course Challenge on Autobahn's 1.46-mile North Course. The Route 66 Motorsports car show and manufacturers midway provided the opportunity for spectators to see some great cars and learn first-hand about the products available to them in building their own custom hot rod or muscle car.
The second day ended with a friendly but spirited 1-hr team enduro-style go-kart race for drivers and their crews and sponsored by Carbon Kustoms.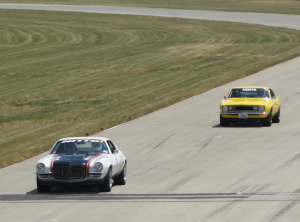 The third day of the event continued at Autobahn and saw drivers splitting the time between the  Wilwood WilStop Brake Challenge and the Nitto Tire Autocross. When all the tire smoke and brake dust had cleared, it was time to recognize all the competitors and sponsors and pass out the awards, including an invitation to the Optima Ultimate Street Car Shootout, held in Pahrump, NV immediately following the 2011 SEMA Show.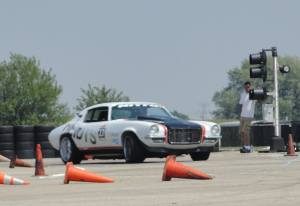 Visit the Heidts Facebook Photo Album page to see more than 200 images from the entire event and here for a "Thank You Racers" letter from Wal Leyshon, Heidts President/CEO.
Overall, the combination of events and activities provided for the drivers and their crews proved to be irresistible for hard-core Pro-Touring drivers, while also introducing the multi-faceted competition event to a whole new crop of drivers and their cars.
Stay tuned for information regarding the 2012 Heidts Performance Car Challenge!