Alston Racing to Host New 2-Day Dave Morgan Chassis Tuning Seminar
Alston Racing announced that they will be hosting a race car chassis seminar by renowned chassis tuner, Dave Morgan, March 3 & 4, in Lake Zurich, IL.
Morgan's previous one-day seminars had a reputation for being over-packed with information, so much so that some racers felt it was too much to cover and process in a single day. As a result, Morgan has developed a new two-day seminar series for racers who want to receive more in-depth information at a better pace and one that allows for more discussion and interaction.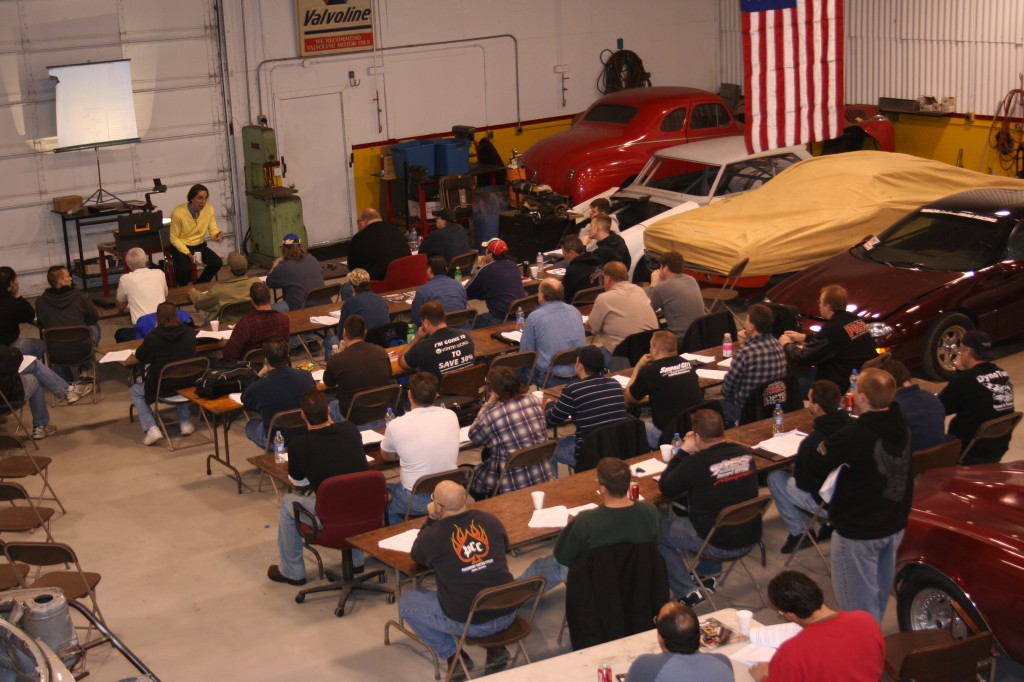 "I've always felt that I left a lot out of my lecture," said Morgan. "Yet there was really nothing I could do. It happened so many times… by the time we got done on Saturday, I could see that the attendees were maybe a little…or a lot overloaded before we even got to the final subject, rear suspensions."
Morgan believes the new, two-day format will provide everyone with a better learning experience," said Morgan. "We can cover many more details about the subjects I normally cover, while adding new material and allowing more time for discussion of examples and the challenges everyone faces in setting up their chassis."
Morgan notes that the design of this seminar is not one where he simply added additional information to the end of the previous lesson plan. "As a whole, the new two-day seminar is much more comprehensive throughout. For example, in the past, there was never enough time to discuss subjects such burnouts, aerodynamics, front suspensions or hardware. What I really like about this plan is that we can save most of Sunday to discuss suspensions so people get a chance to rest before listening to their favorite subject," added Morgan.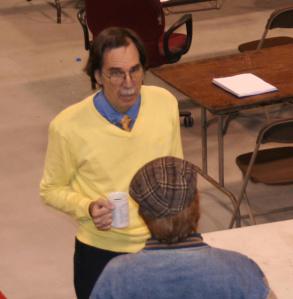 As they have in the past, Alston Racing will serve as the host for the Dave Morgan seminar in the Chicago market. This years event will be hosted by Alston Racing Products in new Lake Zurich, IL location.
"These seminars have been very popular with Midwestern drag racers," said Mike Ruth, Product Manager for Alston Racing. "As in previous years, we are pleased to hosting Dave and providing the venue for his outstanding seminars and letting him share his knowledge with the racers attending. Dave is a very smart guy and not afraid to answer questions. I think it's important for people to hear what he as to say because he can help them improve their car's performance and at the end of the day, save them money by being more effective at setting up their cars when they do get them out to the track."
Visit www.davemorganseminars.com for more information about Morgan's new seminar plan, read testimonials, take a self-test and register for the March 3-4 event in Wauconda or contact Morgan directly at staaytuned@aol.com or via phone at 567/242-9779.
Additional Speaker to Attend
For the Alston Racing hosted Morgan Seminar, attendees will also hear from John McCrory, Race Car Product Manager from Aurora Bearing. McCrory will be a part of the seminar and give a presentation on race car bearing selection. "This will be a 'everything you ever wanted to know about bearings, but were afraid to ask' part of the overall seminar," said Ruth. "He will also hold a question & answer session for the attendees. John is very well known in the racing world and will no doubt bring additional value to the overall seminar."